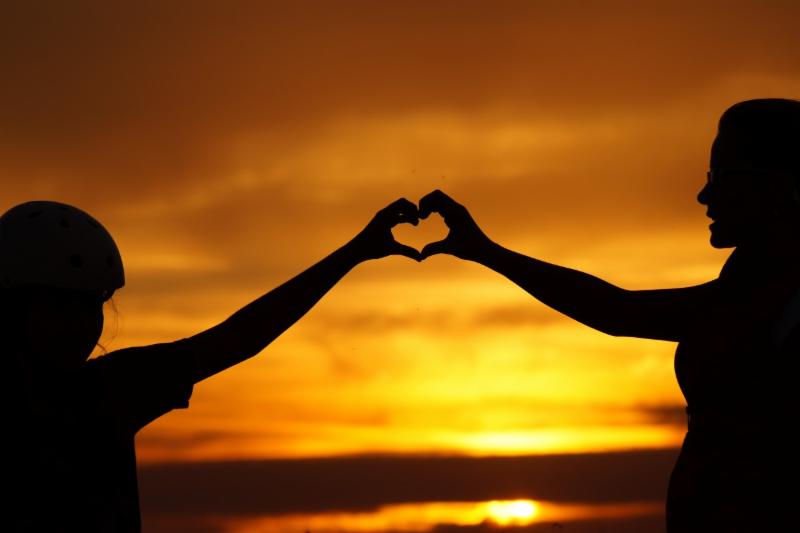 Trusting the Process
July 2018
Watching the news these days can make us feel like this world is falling apart, descending into chaos, or at the very least, stepping backwards on equal rights and social justice. When faced with challenging times such as these, it's a bit tricky to understand what's really going on. Is this a process of our evolution to become a better society? Or is that wishful thinking?
Linda remembers Ram Dass speaking at her graduation from the California Institute of Integral Studies (CIIS). At that time, he had experienced a stroke a year or two prior. He spoke slowly and with a great deal of effort. Linda remembers his delivery made her pay attention more than she would have otherwise. In one of his hands, he was saying everything was "grace", and he was moving his hand around to describe everything as "grace". He then pretended the word "stroke" was in his other hand. He kept moving his hands back and forth saying: "stroke," "grace." He said that he kept pondering that for weeks until he finally realized "stroke" WAS "grace". It was a completely different attitude toward his stroke; he stopped thinking of it as something bad and realized it could be something good.
Coaches and clients don't know where a coaching session will go, but we do trust the process. New awareness, insights, "ah-ha" moments so often result after just 20 or 30 minutes of coaching. We learn from what hasn't worked before, what has worked before, what isn't working now…and we use information from all parts of ourselves to propel us forward. We find solutions to problems that are sometimes so simple we can't believe it…and sometimes if a problem wouldn't have shown up, we wouldn't be the (better) person we are today.
We don't know what will happen next in the world at large, but the task at hand may very well be to trust the process of it all. If we keep our hearts open, respect others, listen to our intuition, stay present, and take action when we feel called to take action, then we believe a better world will be created. One company for example, Penzeys Spices, took a stand and decided to do something positive by giving away free "Hope Boxes" with Mexican vanilla for a limited time. We heard about the Penzeys Spices offer from a member posting it in our new public Facebook Group! If you would like to join the conversations in our new public Facebook Group, simply click here. What would you like to share about trusting the process?
Warm regards,
Wisdom of the Whole Coaching Academy
Share: http://www.wisdomofthewhole.com/blog/Blog36/Trusting-the-Process