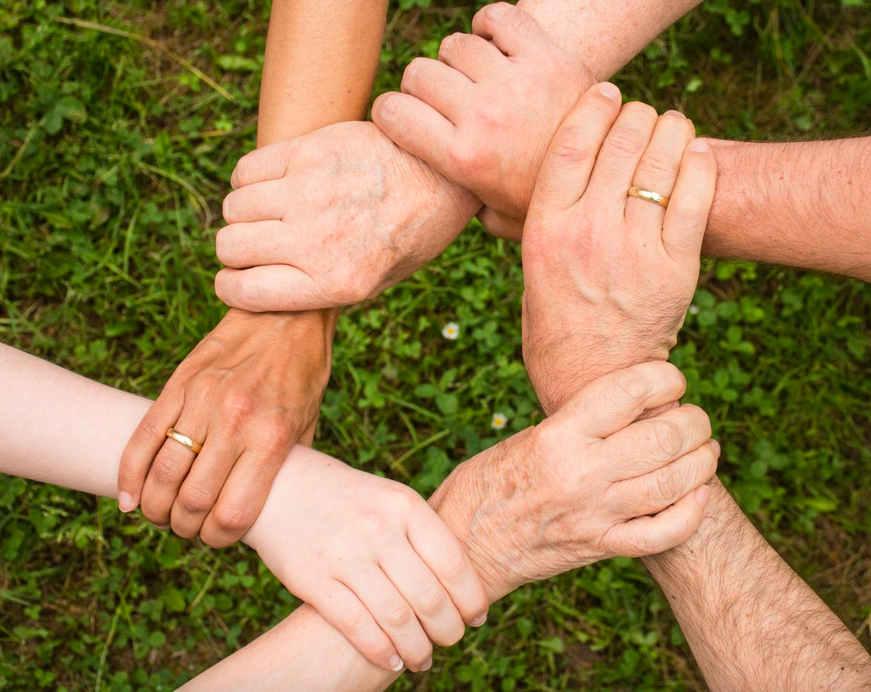 Last month we talked about Interdependence Day, and how Linda likes to celebrate on July 5th every year. Linda has now celebrated Interdependence Day for the past 15 years, and still gets questions about how one might celebrate the occasion.
Linda typically likes to call people in her network and tell them she appreciates them, however now that she lives at Earthaven Ecovillage, she attended the Earthaven Interdependence Day which was held on July 3rd. It was a group of about 20 people that gathered to discuss how they can be more interdependent with food growing and transportation. There were many options brainstormed on what people could do to be more interdependent, and Linda decided to sign up for three different things. She joined the Cooperate WNC organization, put her name on a list for the "911 Harvest", and got together with a friend to buy some bulk items.
The Cooperate WNC is one good example of a regional organization that values working collaboratively, and working locally. The "911 Harvest" exclusive to Earthaven, can be described as a local phone fan-out for growers. If they have an issue (like too much zucchini for example) the "911 Harvest" has a point person that gathers people to pick, dry, can, and, store food. The people that help get some wonderful food for their efforts, and the growers ensure none of their crop goes to waste. Finding a friend to share bulk items has reduced packaging waste, transportation, as well as cost.
We hope you've enjoyed reading about Linda's Interdependence Day activities and consider how you might consider your own!
All the best,
The Wisdom of the Whole Team
Share: http://www.wisdomofthewhole.com/blog/Blog94/Follow-Up-Interdependence-Day