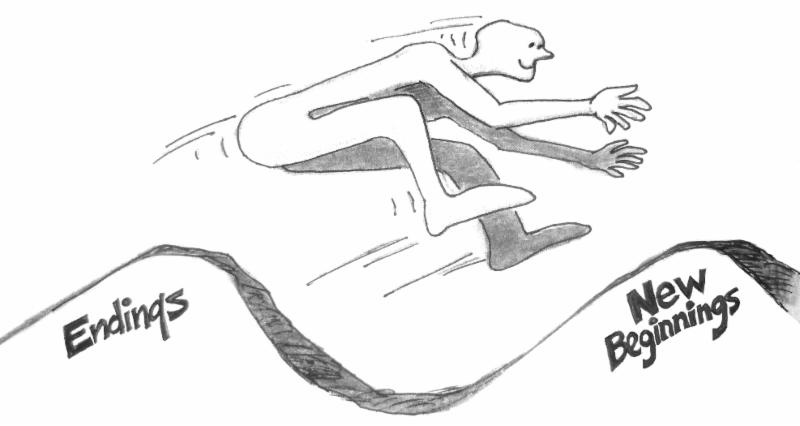 Transitions
May 2019
Many people are in the midst of transformation right now, both in their personal and professional lives. This transition from the "old" to the "new" can find us smack-dab in "the gap"; the place where the "new" hasn't landed yet, and we've come untethered from the "old."
If you are currently in "the gap" right now, consider these coaching questions:
Are you comfortable in "the gap"? Do you try to avoid it at all costs? Do you jump right over it?
Do you relish the time to go within? (It could be a time for reading poetry, drawing, or finding new ways to explore and express yourself.)
How do you deal with stress while in "the gap"?
Looking back at your life, how have you gotten through these times before?
How can you receive support while making a life or work transition?
No matter how badly we want to make something happen, pushing out of "the gap" early can lead to false starts…which just wastes our time and energy. The trick is to look for "the flow"; the things that feel right before taking action. Our coaching tools can help tap into that inner landscape. Try the Options tool, or 1-10 Scale, or writing your story. (If you don't have our Coaching Toolcards yet, you can pick them up here.)
Take good care of yourselves during these times of change, and keep in touch with us on our main Facebook page here.
Warm regards,
Wisdom of the Whole Coaching Academy
Share: http://www.wisdomofthewhole.com/blog/Blog28/Transitions