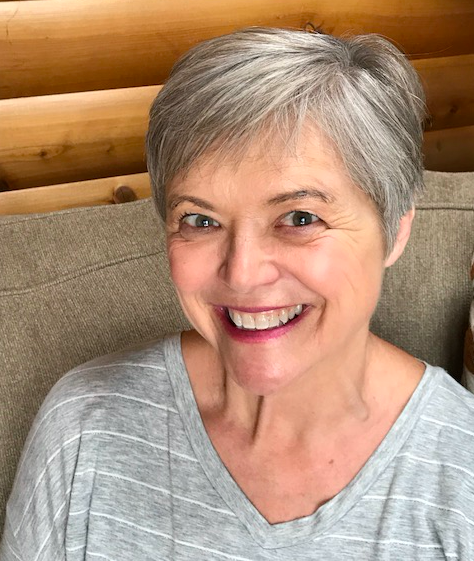 Featured Graduate: Charlotte Adams RN, BSN HC-BN
I have been a nurse for 39 years and I can honestly say that it has been a wonderful career choice. I have no regrets in making this decision and I plan to continue to work in the health care field in some capacity as long as I am able. I feel that I have gained valuable knowledge and insight over the years and hope to be able to use this to help others in some capacity.
For many years I practiced nursing in the critical care settings of ICU and emergency medicine. Every work day was a new learning experience and I had truly meaningful relationships with patients and co-workers.
These experiences and relationships were very valuable but started to come at a cost to my overall well-being. I found myself becoming cynical and hardened to people and the health care profession. I would look at other professionals that had also been in healthcare for many years and see their hard heartedness and loss of compassion that we all once had. I realized that if I was going to continue in this profession that I needed an emotional overhaul.
In 2010, I was introduced to the American Holistic Nursing Association and was able to take some of the continuing education units offered. Some of the education units that I studied introduced the principles of holism: unity, wellness and the interrelationship of human beings and their environment. This was exactly what I needed to remember why I love being a nurse. I went on to pursue my Holistic Nurse Certification and found it to be more than just something I "do". It is an attitude, a philosophy and a way of being that requires me to integrate self-care, self-responsibility, spirituality, and reflection in my life. Due to the physical stress of critical care nursing, I needed to make some changes in my career direction. I found myself doing home health care and loving the one on one interactions with patients in the home setting and helping them to stay independent in their homes.
Then in 2016, I was introduced to a new department in my hospital called population health. This is a new trend in the health care field in which health care professionals assist patients in staying healthy. This involves helping people find their own unique personal approach to a healthy lifestyle. It involves wellness teaching, which may include teaching about diet, weight loss, smoking cessation, medications and helping them to have access to tools needed for their wellness journey. I started looking at various nurse coaching programs that I thought would be helpful for me in my new career direction. I found the Wisdom of the Whole Coaching Academy to be aligned with my values and direction that I wanted to pursue. After completing the 60-hour coach training program, I sat for the Nurse Coach Exam and am now happy to report I am a certified Nurse Coach!
I found the Wisdom of the Whole Coaching Academy to be a wonderful experience. The staff are all very knowledgeable and gave great insight into the coaching process. The learning environment was very open, giving each person the ability to learn coaching in a style that best fits them. I was surprised how much I learned about myself. The training helped me to have deeper and more meaningful relationships with people. It has given me new tools to connect with people not only at work, but with friends and family.
In my new position as an integrated care coordinator I have been able to use my coaching skills to keep the patient in the driver's seat when creating a care plan that fits them…instead of handing them a standard care plan that they would often find so defeating. This has been so much more effective to help patients make dramatic lifestyle changes that they are able to keep. It is so exciting to see patients enthusiastic about their plan!
As I enter into my new journey, I want to be able to continue to share my knowledge that I have gained from 39 years of health care experience. I want to be able to do this in a new and invigorating way that will help other health care professionals and patients to care for themselves in a personal way that best fits them.
Wisdom of the Whole Coaching Academy has given me a new enthusiasm for continuing my profession. It has given me a new openness to help others to seek to nourish their mind, body and spirit to their fullest potential. I am not sure what the next chapter of my life looks like, but I do know that it will be an exciting chapter in which I will be using my new found coaching skills.
Share: http://www.wisdomofthewhole.com/blog/Blog47/Featured-Graduate-Charlotte-Adams