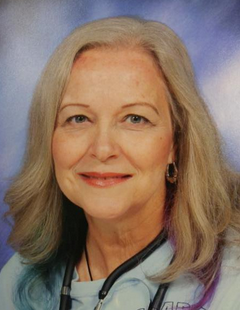 Lillian Ryan Farrell RN, BSN, MS, CHES, CSWN-NJ, HN-BC, NC-BC lives and works in Sussex County, New Jersey. Lillian, better known as Nurse Lil, graduated from Rutgers University, College of Nursing in 1979. Ten years of hospital nursing on the post-op neurosurgical, pediatric, and hemodialysis units paved the way for her future nursing endeavors. While raising her four daughters, Nurse Lil spent 11 years managing and providing nursing services at a summer camp for blind and visually impaired children.

Nurse Lil received certification as a school nurse (CSN-NJ) and returned to full-time nursing in her hometown school district in 1998. She earned an MS in Health Services and Wellness Promotion, and certification as a Certified Health Education Specialist (CHES) in 2008. Working closely with students prompted Nurse Lil to pursue her passion for health and wellness even further, by becoming a board-certified Holistic Nurse in 2014. She recognized her holistic approach as a contributing factor when she received the New Jersey Excellence in School Nursing Award in 2016. Seeing positive, measurable outcomes with students made her curious about nurse coaching. Nurse Lil is now a happy and thriving board-certified Nurse Coach after graduating from Wisdom of the Whole Coaching Academy in 2017.
Currently, Nurse Lil sees her work as a holistic nurse coach expanding at school and in her newly formed holistic nursing services business, Nurse Lil, LLC. As a nurse entrepreneur, Nurse Lil provides holistic nursing services, including Reiki and singing bowl treatments, health education, presentations for professional organizations, and nurse coaching for clients.
Click here to read her story.
Share: http://www.wisdomofthewhole.com/blog/Blog38/Featured-Graduate-Lillian-Farrell