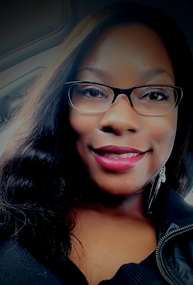 Why did I become a nurse? The funny thing is—I never wanted to be a nurse. Growing up, the only nurse I knew was my aunt Mary Anne, and my aunt Wendy was a Certified Nursing Assistant. They both worked in nursing homes, and as a kid I thought I don't want to do that! I didn't think about what I wanted to be when I grew up, I just knew I wanted to buy my mother a house.
In 2002, I lost my mother. It was the beginning of 10th grade in high school. This loss left me without a purpose. I graduated high school in 2005 and attended Ole Miss with no idea of what I wanted to do with my life. I just chose a major in Biology and went with the flow. I got great grades but I was miserable! Right before going back for my junior year, I became pregnant. One would think this made things worse, but it actually lit a fire in me. It was then I decided I wanted to become a nurse. I began taking the necessary prerequisites, and after my son's birth, I took a leap of faith, moved back home and eventually enrolled into a nursing program.
Throughout my life, I've always tried to get loved ones and friends to live a healthier lifestyle, particularly if it's associated with a health condition. Chronic diseases have taken the lives of my loved ones and so many others here in the South. In my community alone, we have no hospital, no grocery store, and no healthy restaurants. I used to tell friends and family what they need to do and what they shouldn't be doing, but that didn't seem to make a difference. Even though nursing is a great career, I began feeling like I could do more. I couldn't figure out why individuals who knew they had an illness would not make the necessary lifestyle changes to improve their health and quality of life.
This notion led me to begin a journey of self-discovery. I took a break from social media and television. After much needed prayer and being still, I began feeling this need to make my community healthier. I became overwhelmed with sadness, thinking of all my community members who didn't understand that they are solely responsible for their health. Completing the Wisdom of The Whole Coaching Academy coach training and receiving my Nurse Coach certification has given me a new approach–one that allows me to show my clients and community members that they are capable of improving their health conditions on their own. I am not the "expert", they are. I truly believe that health and wellness coaches can increase compliance to medical and lifestyle recommendations.
Not only did the coach training help me with my clients, it has changed my life tremendously. I have found that a powerful question can trigger something inside a person that they never thought of. For example: My best friend asked me, "What makes you happy?" I thought I was happy until I had to answer the question. That one question brought me to tears and it allowed me to live in the present moment. I now have a list and can refer to them when I think my world is falling apart. I've also had to coach myself in order to coach others. Others can relate to me more and change behaviors when they know I can relate to the same struggles. I've gone through setting goals, achieving some, and neglecting others. I learned to show compassion towards myself and to try again.
I have goals of presenting health coaching to my community and health care providers, starting a health/wellness blog, bringing healthier food options into my community, and bringing more awareness to women's health. I am inspired by the hearts and minds in our Wisdom of the Whole group and would love to connect with anyone who has similar goals and/or encouraging advice on how to instigate change in my community. The future is bright and I am ready for it!
Shawann Norwood, BSN, RN, NC-BC
[email protected]
Share: http://www.wisdomofthewhole.com/blog/Blog31/Featured-Graduate-Shawann-Norwood