We are moving into a new paradigm.
Energy tools are fast, powerful methods for change and we need them now. Join us for a practical 8-week course to help us move to the integral.
The curriculum in this course is designed for nurses and other professionals interested in establishing a group coaching practice that integrates energy concepts and experiential practices in their professional coaching practice. The course was developed around the core competencies of professional nurse coaching as defined by the American Holistic Nurses Credentialing Corporation and the International Coaching Federation. The theoretical framework underpinning this course is based on Jean Gebser's 5 structures of consciousness: archaic, intuitive/magical, mythical, mental, and integral.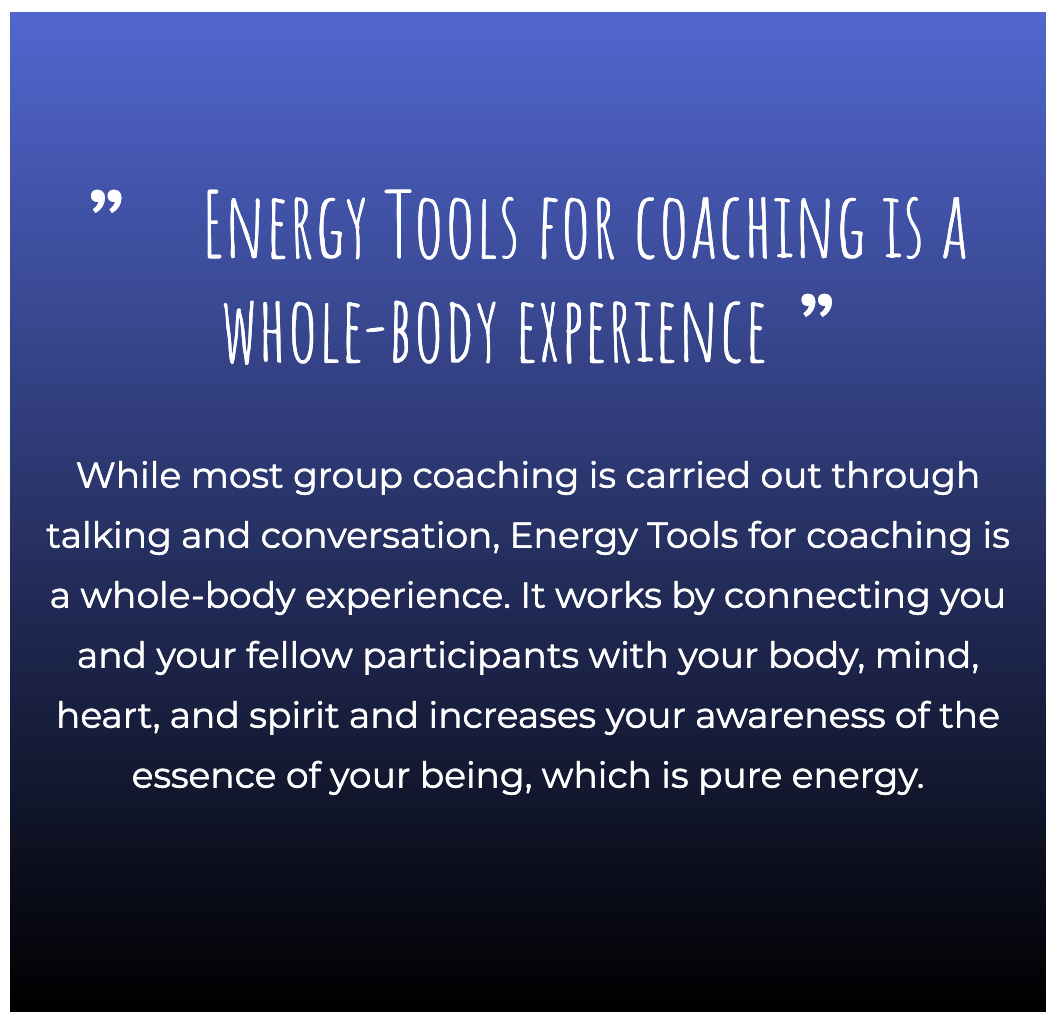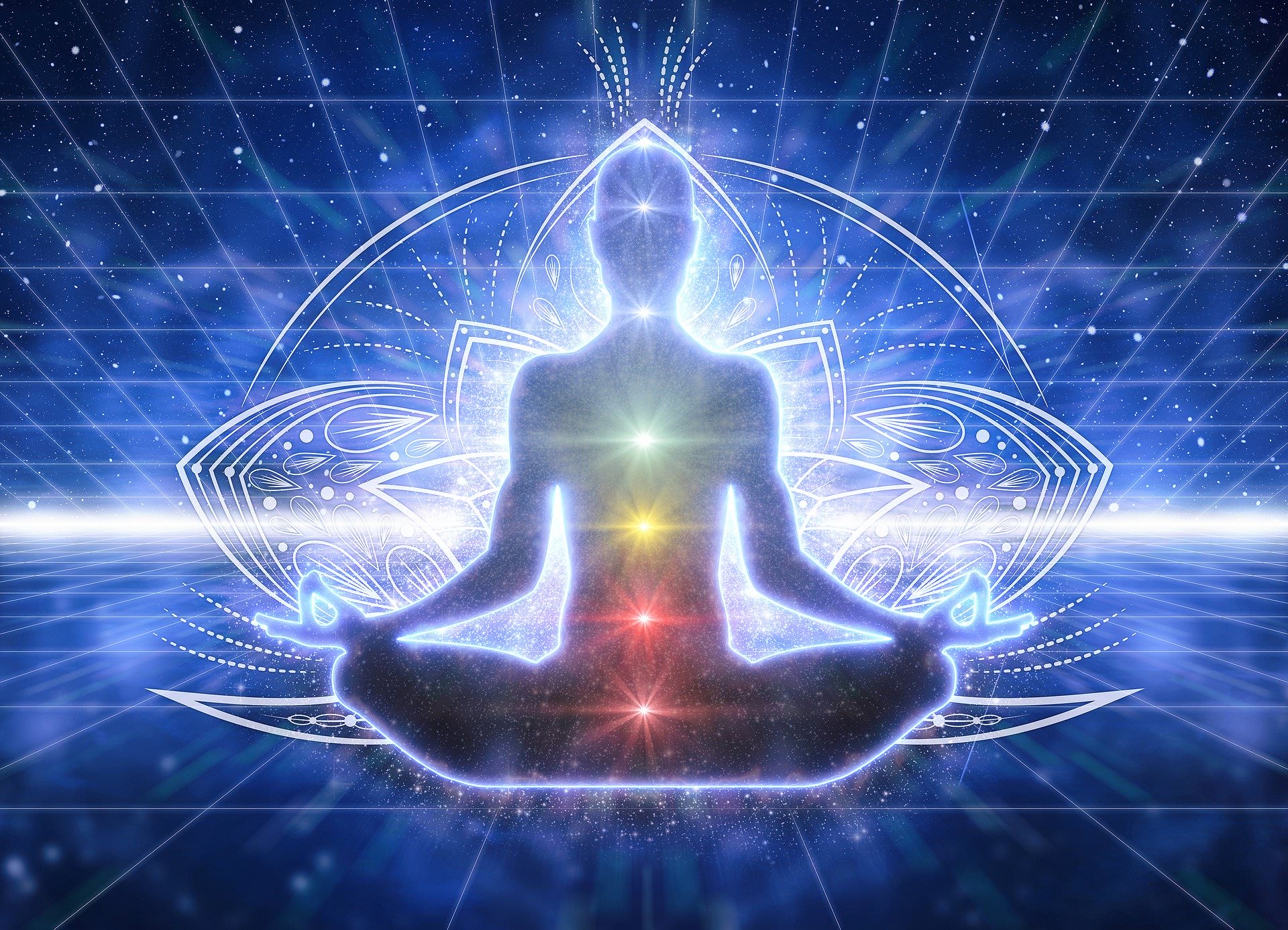 Each student will receive a group coaching manual that contains 6 prepared group coaching sessions using energy tools. By week 6 of the course, students will be able to establish their own group coaching practice with the support of faculty.
Students will learn about:
Effective leadership skills in group coaching in a variety of formats (in-person, virtual, and retreat settings)
Principles of group dynamics to create a fun and engaging experience
8 key steps of the group coaching process
Energy concepts based in quantum science
Vibrational music and breathing practices to enhance presence and increase your vibrational frequency
Evidence-based energy tools to energize your life force, bring heart and mind into coherence, recharge your energy centers
Use of energy tools to facilitate health, healing and personal growth for you and your clients
Teaching/learning principles to become a heart-centered, authentic group coach.
Strategies for successful marketing of your business.
2022 Class Sessions and Times
June 15, 22, 29, July 13, 20, 27, August 3, 10
Wednesday Evenings: 4:30-6:30 p.m. Pacific/ 7:30-9:30 Eastern
Location: Video Conferencing Teleclasses - Login from your computer/ tablet or call-in from anywhere!
Faculty: Linda Bark & Colleen Delaney
Tuition: $695.00
Payment options include MC, Visa, AMEX & PayPal (click link for more details on PayPal lines of credit).
Prerequisite: None
Contact Hours: 15 Contact Hours through AHNA*
Registration timeframe: Registration closes 1 week before class start date.
Minimum Enrollment: 6 students
Languages the program is offered: English
Program Requirements: Must be 18 years of age or older to register.
Learning Objectives
At the completion of this course, learners will be able to:
Describe the 2 benefits of group coaching for clients and 2 benefits for coaches
Learn the use of 3 energy tools for personal growth, healing, and transformation.
Identify the 5 structures of consciousness by Jean Gebser used as the theoretical framework for categorizing energy tools for group coaching.
Develop a marketing plan for your group coaching practice.
Implement a group coaching program in your community.
Faculty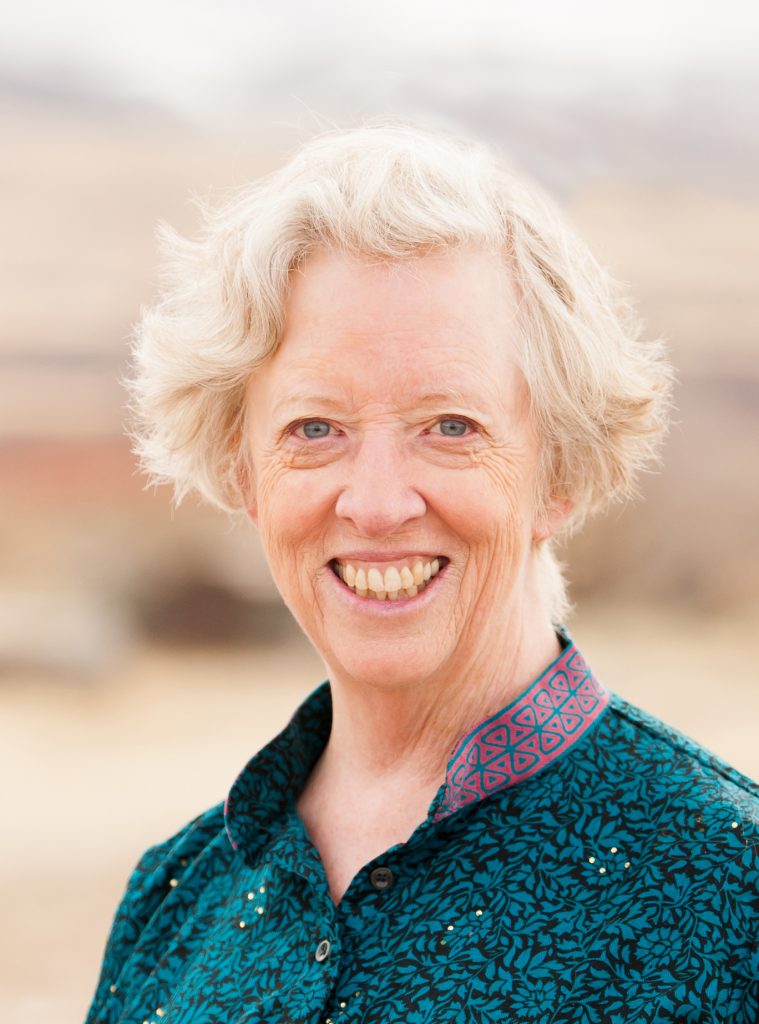 Linda Bark,PhD, RN, MCC, NC-BC, NBC-HWC
Dr. Linda Bark has pioneered new professional health pathways by starting a nursing private practice in 1970 and by bringing holistic nursing to hospitals in the 80s. During the 90s she led medical tours to China, lived in China to discover how to help Westerners create a context for Eastern healing and consulted to organizations nationwide to start healing centers. She has 2 nursing degrees, a masters in life transition counseling, and a PhD in philosophy and religion. She combined her education and experience to create the Wisdom of the Whole Coaching Academy, a home for discovery and exploration of a new way of coaching that creates wholeness and benefits the coach, the client, and the world. Her passion about holistic/integral coaching not only focuses on individual, and corporate work but also how energy approaches for change can facilitate accelerated goal attainment.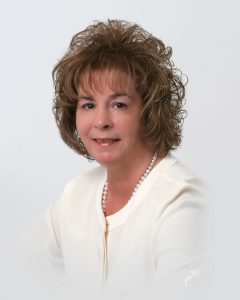 Colleen Delaney PhD, RN, AHNC-BC
Dr. Colleen Delaney is an Associate Research Professor and Founding Director of the Holistic Nursing Graduate Certificate Program in the School of Nursing at the University of Connecticut. She has served on the Board of Directors of the American Holistic Nurses Association for 6 years, is a contributing author to the Holistic Nursing Scope and Standards 3rd edition, and an Associate Editor of the Journal of Holistic Nursing. Her career commitment and professional passion are rooted in community/public health nursing and holistic nursing research. Dr. Delaney conducts clinical and health outcomes research with the major goal of improving health status and health care delivery systems for older adults and their families. Her major areas of investigation are: nurse-led holistic multicomponent interventions for older adults with heart failure receiving home care services, evidence-based home care interventions to enhance care of older adults with depression, spirituality, holistic nursing education, and holistic nurse coaching.
Dr. Delaney combines her expertise in research with energy healing. She has been a certified Reiki Master Teacher since 2005 and is a certified Energy Codes Facilitator. Her passion is to empower coaches and clients to awaken their spirit, heal their body, mind, spirit, and live their best life.
Still have questions? Call us at 510.864.2006 or email for more details.
*This nursing continuing professional development education activity was approved by the American Holistic Nurses Association, an accredited approver by the American Nurses Credentialing Center's Commission on Accreditation.
Approval for contact hours through the American Holistic Nurses Association (AHNA) is based on an assessment of the educational merit of this program and does not constitute endorsement of the use of any specific modality in the care of clients.
Cancellation Policy: All sales are final. No refunds on cancellations are allowed. This includes all payment plan arrangements. Courses may be postponed and credit held on account for future courses.