Learn the basics of a healthy lifestyle from our experts! In this course, we will cover the areas of nutrition, physical activity, sleep, stress reduction, and much more!
Sign Up if you would like to:
Have a solid knowledge base for the most common chronic illnesses and their risk factors so that you can provide accurate information to your clients or patients.
Combine health education/consulting with your coaching.
Get some incredible information on nutrition, how to reduce stress, enhance your emotional wellness, improve sleep, and physical activity.
Obtain nursing continuing education credits*
Sit for the National Board of Health and Wellness Coaching exam - take this course as part of your 75 hour coach training requirement!
Who is this course for?
Any healthcare professional that would like to take the course as part of the required 75-hour coach training as outlined by the National Board of Health and Wellness Coaching.
Nurses who would like a review of the subject matter and/or receive up-to-date information in the areas of nutrition, sleep, stress reduction, physical activity and emotional wellness. (The course is available for continuing education credits*.)
Learning Outcomes
100% of participants will be able to:
1. Identify how to prevent common conditions as related to lifestyle modifications
2. List 2 current recommendations for screening common conditions
3. Recognize current evidence-based nutritional interventions for top six most prevalent health conditions
4 List two controversial nutritional issues and analyze two basic current research approaches related to these issues.
5. Identify the current recommendations for healthy adult exercise in the areas of aerobics, flexibility, strength/endurance, and balance
6. Define emotional intelligence and its importance in healthy management of relationships with self and others
7. Identify when and how to make appropriate professional referrals for clients
8. Identify the basic physiology of stress and stress management

Course Details
Location: Online, log in from anywhere!
Date & Time: Self-paced. Recorded content may be viewed anytime.
Cost: $395.00
Completion requirements: You must complete all 15 hours of video webinars and pass each quiz with a grade of 70% or higher, in addition to the final course evaluation. You have two months from the time of registration to complete the course..
Prerequisite: Open to all health and wellness providers.
Get Started today!
Still have questions? Call us at 510.864.2006 or email for more details.
Special discounted tuition for Alumni. Please email us for details.
Contact Hours
This nursing continuing professional development activity was approved by the American Holistic Nurses Association, an accredited approver by the American Nurses Credentialing Center's Commission on Accreditation. Approval # 1780
Approval for contact hours through the American Holistic Nurses Association is based on an assessment of the educational merit of this program and does not constitute endorsement of the use of any specific modality in the care of clients.
All students will receive 15 hours as part of the required health and wellness component for our 75 hour coach training program (approved by the National Board of Health and Wellness Coaching).
This course is separate from the Wisdom of the Whole Mastery program and is not approved for ICF Coach Training hours.
Faculty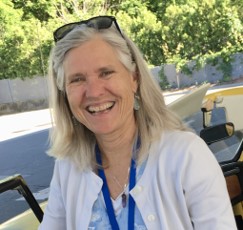 Ann Webster
Ann is a holistic nurse who felt called to be a change agent for people struggling with illness and chronic diseases influenced by lifestyle choices. Drawn to the field of Addiction and Substance Abuse early in her nursing career, Ann spent her first years with Aware Recovery Care working with clients directly, later moving into the position of Care Coordinator Manager, and is now Director of Cultural Development. Ann is a Reiki Practitioner, is certified in Auricular Acupuncture (ADS) and Neurofeedback. She is currently pursuing her certification in EFT, Emotional Freedom Technique, an energy and non-invasive healing modality, effective in releasing trauma.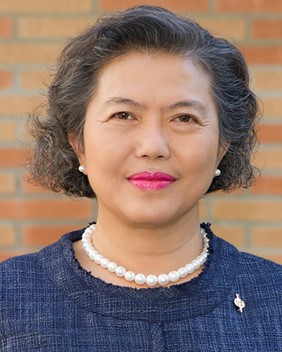 Dr. Jutara Srivali Teal
Jutara is a whole-health nurse as well as Assistant Professor at California State Fullerton. She is experienced in psychiatric/mental health nursing, critical care and general acute care. Her scholarly interest is focused on incorporating holism in palliative care. Jutara is also a Licensed Acupuncturist and Chinese herbalist in California.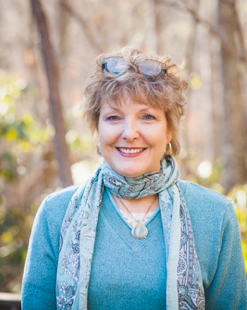 Karen Sanders
Karen has been working in nursing and healthcare since 1975 and is currently the Director of Acute Care Services and the Healing Arts Program at Transylvania Regional Hospital in Brevard, NC. She is also Adjunct Nursing Faculty at South College in Asheville, NC, an Instructor for the NC Board of Nursing, developed an RN Advocacy course and is faculty assistant at Wisdom of the Whole. Karen has a deep passion for supporting others as they deal with crises and life challenges.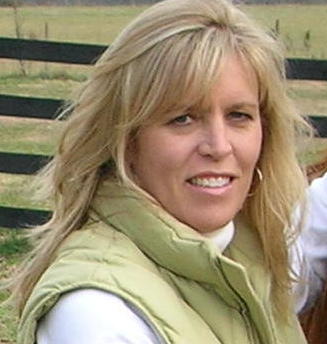 Nancy Quigley
Nancy holds a master's degree in nursing and a second master's degree in exercise physiology from Boston University. She worked in corporate wellness, community health, and personal training/health coaching for ten years. Nancy currently works as a team lead of complex cases in a utilization management company to assist predominantly elderly, chronically ill patients navigate our challenging health care system. Nancy studied herbal medicine with renowned physician/herbalist Dr. Tieraona Low Dog and is now a member of the ACNA. Cannabis medicine was a natural progression for Nancy with her passion for plant medicine.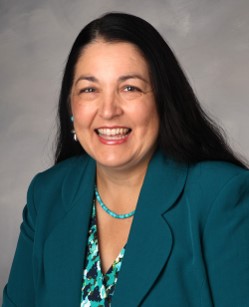 Paula Szloboda
Paula is a health coach, nutritional consultant and therapeutic chef. Her unique approach blends health coaching and health education focused on helping clients develop nutritional approaches centered on healing foods to address multiple health challenges. She earned her MA in Health Education with a specialization in Holistic Nutrition and MBA from John F. Kennedy University where she currently serves as chair of the Health Education MA program..