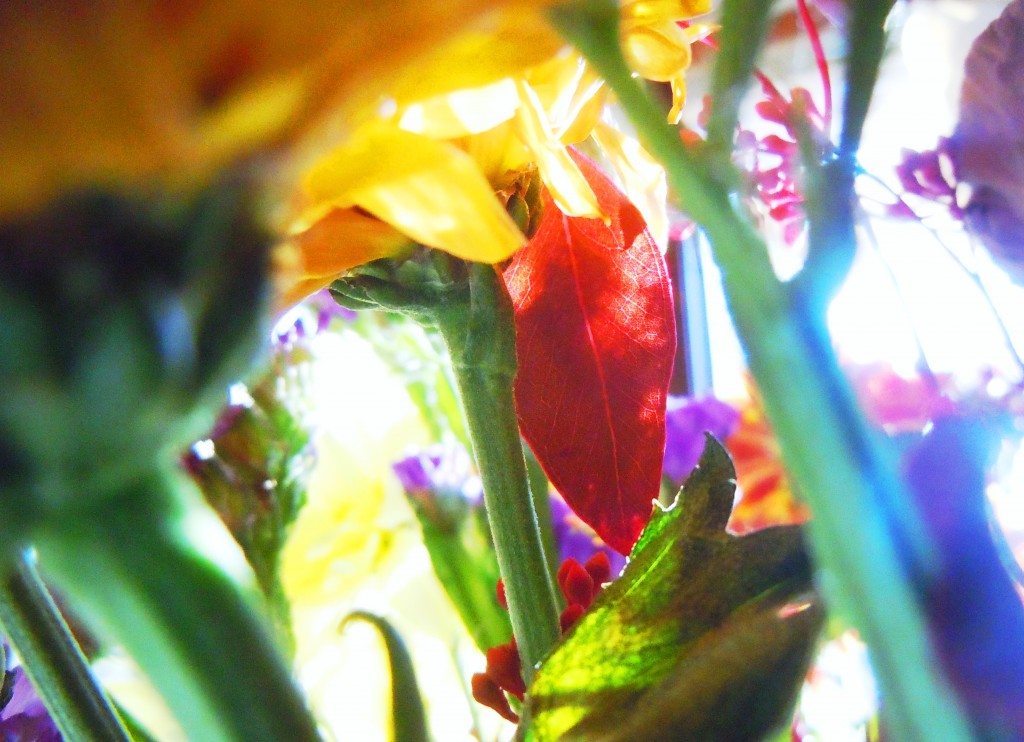 Experiencing a coaching session from an energetic perspective provides a client with many opportunities for exploration and discovery. It's hard to put into words, but the energy of a coaching session can range from stagnant, quiet, or calm, to meandering, vibrant, or fresh. Who knows, maybe the coach and client both sense a "suffocating" energy from the client's current situation, and then a shift occurs where they can both sense something lighter and freer after a change in the client's awareness.
Cyndi Dale describes two types of energy: "sensory energy, which is physical energy, and subtle energy, which involves thoughts, feelings, intuition, and other energetic information." (Dale, 2013, p. 12) Both subtle and physical energy techniques can be useful during a coaching session, and more specifically, "Using energy approaches promotes awareness and clarity in coaching sessions." (Bark, 2011, p. 231)
A couple coaching techniques that use subtle energy approaches can include:
• Identifying and describing a client's energy during a coaching session.
This can help a client tune into their thoughts, experiences, actions, and/or emotions and increase awareness around their energy as a result. For example, a coach might say to a client, "I hear enthusiasm in your voice; your energy to me feels strong as you talk about your passion for this idea," or "I don't hear any enthusiasm in your voice; your energy to me feels low when you talk about this idea. How does it feel to you?"
• Inviting a client to observe their physical sensations or symptoms as related to the chakras.
This can facilitate a client's discovery of a connection between physical symptoms and emotions or beliefs. Offering the client information on subtle energy techniques to balance the energy of the chakra system can help them to discover growth work.
A couple coaching techniques that use physical energy approaches can include:
• Physical movement!
Stretching arms above the head to open the chest area and heart chakra, or the client changing physical location in the room can invite new perspectives and inspiration.
• Inviting the client to verbalize positive beliefs or affirmations.
Saying the words out loud can reflect or reinforce a desired behavior change or action i.e. "Creative words generate energy; negative words drain out energy." Robert Schuller
In my experience, subtle energy and physical energy are interconnected. Physical energy can often be used to stimulate the subtle energy, just as the subtle energy can be used to bring about physical balance and ease. One thing clear to me is the energy of coaching is forever intriguing, and changing. How do you incorporate energy into a coaching session?

References:
Linda Bark. The Wisdom of the Whole: Coaching for Joy, Health, and Success. Create Space Independent Publishing Platform, 2011: 231.
Cyndi Dale. The Subtle Body Practice Manual A Comprehensive Guide to Energy Healing. Sounds True, Inc., 2013: 12.
Photo Courtesy of Bob Boisson

Diane Shaver, RN, MSN, NC-BC, is a Registered Nurse and graduate of the Wisdom of the Whole Coaching Academy. Diane has over 35 years experience caring for adults and children in acute care hospitals and community health settings focusing on patient education, health promotion, and holistic nursing. http://www.shaverdiane.com
Share: http://www.wisdomofthewhole.com/blog/Blog85/The-Energy-of-Coaching