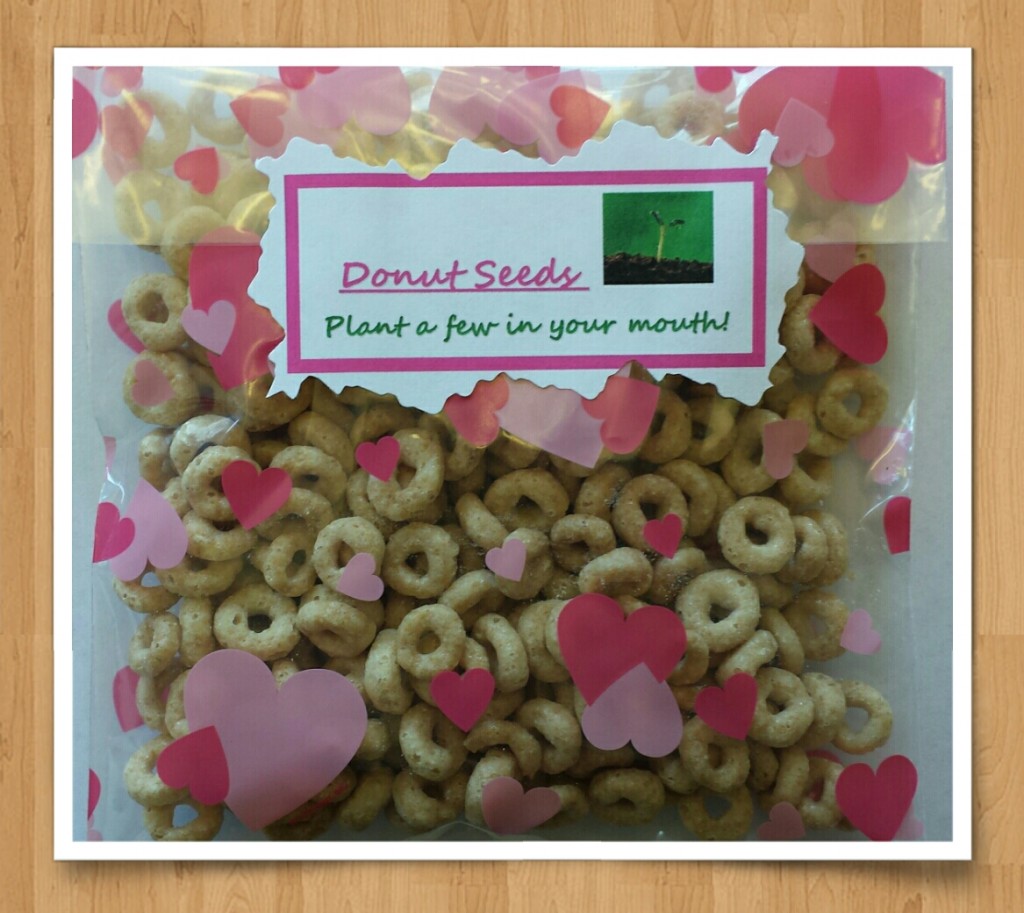 Happy April Fool's Day! I believe that April Fool's Day provides an excuse to do silly things to make other people laugh! Thinking ahead to April Fool's Day 2015, I did some early reconnaissance on various internet sites during February to find ideas for April Fool's Day jokes to use on my family and co-workers. In my search, I found a great idea for making bags of Doughnut Seeds!
My family and my group at work love to eat, and as we all struggle at times with making healthy food choices, Doughnut Seeds will make a perfect April Fool's Day joke! Doughnut Seeds are actually whole grain round cereal pieces, such as Cheerios™, attractively repackaged in a "single serving" clear cellophane bag with a homemade label of "Doughnut Seeds!" Too funny! What a fun, playful way for my family and workgroup to rediscover a healthier snack choice and receive a chuckle on April Fool's Day at the same time. I love the light-hearted, whimsical aspect of this idea! It brought to mind, the fun and playful manner in which many coaching tools facilitate client self discovery during a coaching session.
Viewing coaching tools through the structures of consciousness model, each structure of consciousness offers multiple tools that easily lend themselves to creative, whimsical use and facilitate client self discovery in a fun and playful way. Those tools that come to mind immediately include: Intuitive Tools – the magic wand; Mythical Tools – story, imagery, affirmations; Mental Tools – 1 – 10 scale, To Do / Ta Da lists. Of all of these tools, the magic wand resonates with me as one of the most delightful coaching tools to elicit client self discovery in a joyful, playful manner. I have been awed by client responses each time that I invited the use of the magic wand in a coaching session The magic wand brings fun and joy to the client and the coaching session, stimulates the client's imagination, and the magic wand allows the client to experience a childlike, innocent connection with inner wisdom.
For me, the Doughnut Seeds bring fun, joyful memories of raising my children; the little clear bags filled with round cereal pieces were a staple in their early years as a portable, quick and easy snack. Using them at this point in my life as a fun and playful April Fool's Day joke brings out my own childlike innocence of self discovery!
Share: http://www.wisdomofthewhole.com/blog/Blog80/The-Magic-of-April-Fools-Day