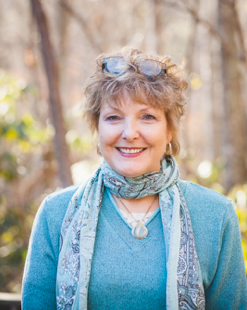 Karen Sanders, MSN, RN, AHN-BC, HWNC-BC, works as adjunct nursing faculty and a clinical coordinator at South College in Asheville, NC. She is also an instructor for the North Carolina Board of Nursing, teaching an ethical/legal decision-making course to disciplined nurses.
In addition, Karen is a faculty assistant and student advisor for Wisdom of the Whole Coaching Academy, and she speaks and presents on self-care strategies for nurses, healthcare providers, and seniors.
In 2016, she founded her own company,
RNPatientAdvocacyNC.com. Having been born with a gift for understanding and navigating through darkness, Karen has a deep passion for supporting others as they deal with crises and life challenges. She enjoys assisting, teaching, and coaching people in the nursing and healthcare professions through career, life, and professional transitions.As a holistic transitions coach to nurses, she understands and has deep compassion for the challenges that nurses face while caring for patients in crisis, dealing with the undervaluation of the nursing profession, and walking through our own life situations. Her approach to coaching involves helping others understand the connection between mind, body, spirit, and emotions to awaken the best of "who you are" and to help step into the signature of our own soul. As an RN patient advocate, Karen helps patients maneuver through a convoluted, complex healthcare system with nurturing tips on how to care for self. Karen offers clients vast experience in nursing and healthcare administration, a gift for clearly communicating complex medical information, and an ability to intuitively know the best practices for guiding clients through whatever health challenges are being faced.Please click here to read more about Karen's story and how she is using her coaching skills and tools.
Share: http://www.wisdomofthewhole.com/blog/Blog60/A-Path-to-a-Nurse-Owned-Business-Featured-Graduate-Karen-Sanders