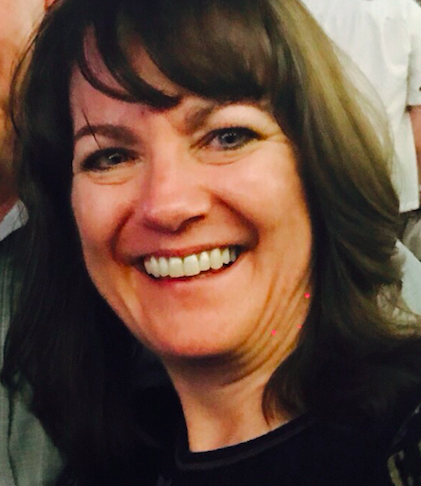 Laura Dvorak, RN, BSN has been a nurse with UCHealth for 10 years. She is very passionate about helping individuals learn the tools and skills they need to keep themselves healthy. Laura has training in chronic disease self-management and wellness coaching. Laura graduated from Colorado State University with a bachelor's degree in Human Development and Family Studies and from the University of Northern Colorado with a bachelor's degree in Nursing. In her free time she loves hanging out with her family. She and her husband have three children all of which are currently in college. She loves riding her bike and being outdoors.Here is a little bit more about Laura and her story:I became a nurse because I have always had a passion for helping people learn how to take care of themselves. I started my nursing career on the hospital floor. I floated the floors and had the opportunity to practice nursing in many different areas. I loved the work, but I always felt like I could have a bigger impact working with people before they ended up in the hospital.
Eight years ago I was given the opportunity to manage a cardiovascular outreach and education program. We conducted both adult and child outreach. We held small groups and one on one sessions. My favorite were the one on ones. I educated the clients on their numbers and risks and always left time at each session for them to walk away with a goal in mind. I believe this was the most powerful part of my job. I loved having them walk away feeling empowered and with a plan. I was hooked and wanted to learn more about how I could help clients set goals and improve their health outcomes.
I began to seek out opportunities to expand my skills and eventually had the opportunity to complete leader training with the Chronic Disease Self-Management Program. After that, I went on to complete master training in several of their curriculums, and I still teach these workshops several times a year. I found the process amazing, so I decided to take a week long coach training course about nine years ago. I thought the tools and skills were useful, but did not pursue certification at that time.
I loved my role with the outreach and education program but longed for more one on one time with clients. Four years ago, the position I now have became available and I jumped at the opportunity. If you would have told me five years ago that I was going to work in employee health I would have said you were crazy, but that is where I am today! I manage a disease management program that is sold to employers. We work with those who are at risk for, or currently have chronic health conditions.
We do several assessments with clients allowing them an opportunity to assess areas they might like to change and meet them were they are at. We have been very successful for the most part, but do encounter some clients resistant to change. The resistant clients are the ones that stick with me the most…why is that some clients want to make changes but others don't?
Last year I came across information about the Wisdom of Whole Coaching Academy and was intrigued. I had participated in coach training before, but this time it felt different. I signed up for the free coaching session and was excited about the whole person coaching model. It was like a light was turned on! Coaching on all the levels of consciousness! I am very comfortable coaching in the mental and have been doing that for years, but now to be aware of four more structures has truly deepened my coaching.
I am still very much a novice with these new structures, but they have already enriched my practice. I feel as though I am almost able to communicate in a different language, and definitely able to connect with clients on deeper level. Bringing forth a tool from the mythical or the archaic structure of consciousness (for example) opens up new possibilities for clients to explore, and I feel the coaching sessions are more successful as a result.
I also learned a lot about myself while going through the Wisdom of the Whole coach training. I feel as though I was able to reconnect with my different levels of consciousness. On the last day of the 30-hour class, Linda led the class through several dialog exercises, critical voice and storytelling exercises. We had the opportunity to come up with an affirmation for ourselves during those activities. I feel like I was able to become very clear on what I want for my coaching practice because of that. The affirmations I created that night continue to be my daily affirmations and are what my coaching practice stems from: Lead from the heart, and trust your gut.
I am forever thankful that I took this opportunity with Wisdom of the Whole. I am very excited and looking forward to my ever growing coaching career!
If you are interested to learn more about the company Laura works for, here is the website:https://www.uchealth.org/professionals/employer-health-and-wellness/
Share: http://www.wisdomofthewhole.com/blog/Blog43/Featured-Graduate-Laura-Dvorak