Level Up! Whole Body Coaching Approaches
Strengthening your Core Competencies in Coaching through a Holistic, Whole Body, and Consciousness Perspective.
Gain new Perspectives:
This Asynchronous self study class offers new perspectives for those coaches looking to level up in their practice. It invites coaches and their clients to look through different lenses for exploration and action. Based on Jean Gebers 5 simple lenses of consciousness, grounded in body awareness, this course reinforces the core competencies of coaching in unique new ways.
Combined use of these multidimensional approaches helps clients move more quickly and easily, with greater authenticity, often eliminating false starts, and saving energy.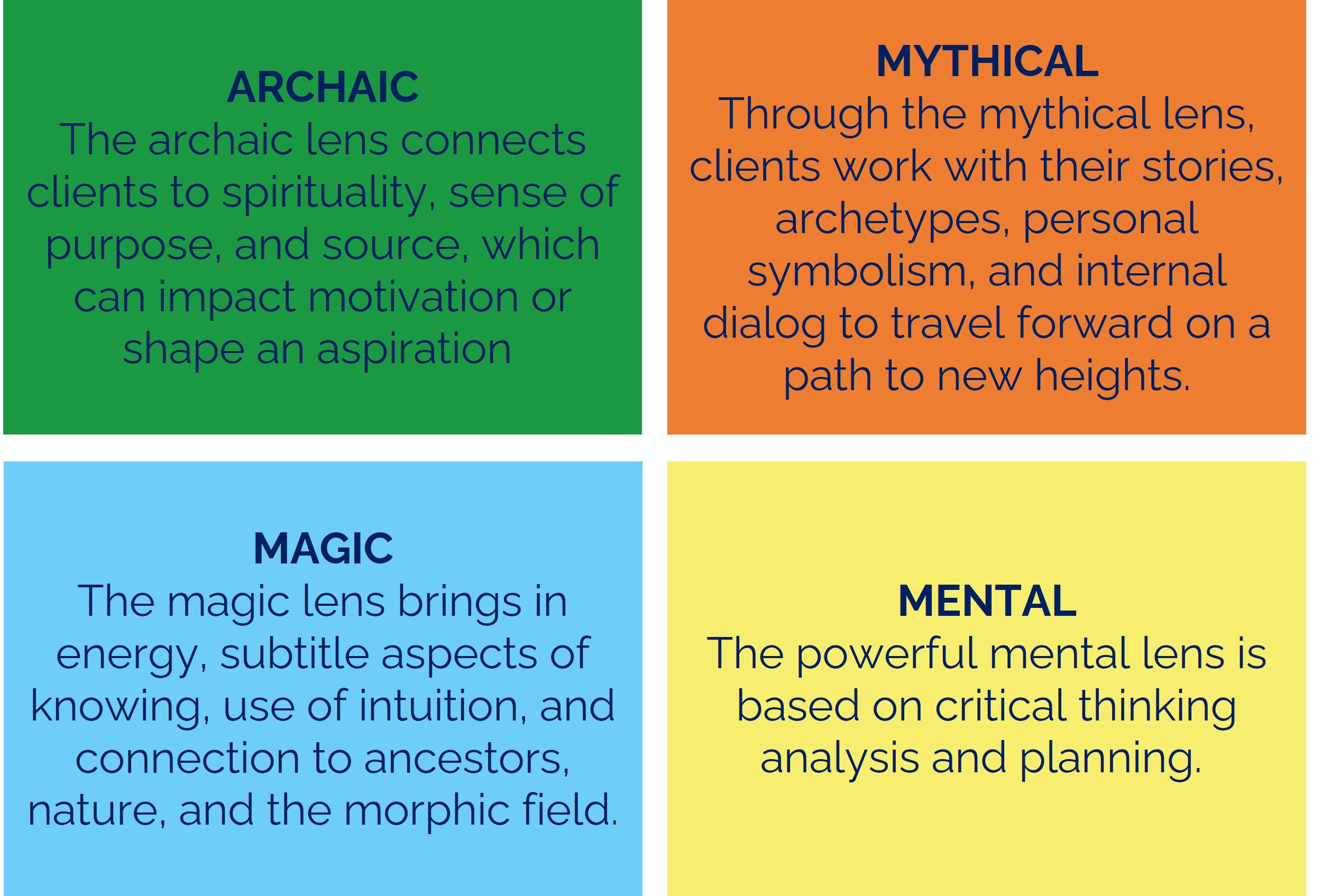 Course Format
Each approach includes an Introduction, a Faculty-led coaching demonstration using a specific approach and a student-led demonstration using the same approach. Some approaches include reading or handouts for deeper learning. Upon review of each approach, learners review their knowledge through a short quiz.
Part 1 Approaches
Prioritization
Behavior Patterns
Pie Chart
Ayurveda
Options
Affirmations
One to Ten
Four Corners
Imagery
Integral Approach
Part 2 Approaches
Integral Modalities
Magic Wand
The Breath Approach
Chakras
Walking the Talk
Nourishment Log
Positive Energy
Intuition
Creating Ritual
Nature
Life Purpose
Compassion


Course Details
Location: Online, log in from anywhere!
Date & Time: Self-paced. Recorded content may be viewed anytime.
Faculty: Linda Bark & Heidi Ochtrup
Learning Objectives:
90% of Learners will be able to describe at least five whole body coaching approaches that can be integrated into their current professional practice.
Approval Information: *Pending 15 contact hours through AHNA and ICF

Language the program is offered: English

Cost: $TBD

Program requirements: Must be 18 years of age or older to register.

Completion requirements: Upon registration, you will have _____ days to complete the content and submit your course evaluation.






Register for Whole Body Coaching Approaches today!
Still have questions? Call us at 510.864.2006 or email for more details.
*This activity has been submitted to the American Holistic Nurses Association for approval to award contact hours. The American Holistic Nurses Association is accredited as an approver of nursing continuing professional development by the American Nurses Credentialing Center's Commission on Accreditation.
This course is separate from the Wisdom of the Whole Mastery program and is not approved for ICF Coach Training hours.
Cancelation Policy: No refunds on cancelations. Tuition will be held on account for an alternate course.
Faculty

Linda Bark, PhD, RN, MCC, NC-BC, NBC-HWC
Linda Bark has pioneered new professional health pathways by starting a nursing private practice in 1970 and by bringing holistic nursing to hospitals in the 80s. During the 90s she led medical tours to China, lived in China to discover how to help Westerners create a context for Eastern healing and consulted to organizations nationwide to start healing centers. She has 2 nursing degrees, a masters in life transition counseling, and a PhD in philosophy and religion. She combined her education and experience to create the Wisdom of the Whole Coaching Academy, a home for leading people to new ways to live and work. We are helping build a new world that has more kindness, increased healing for the planet, more wholeness and the knowledge that we are all connected.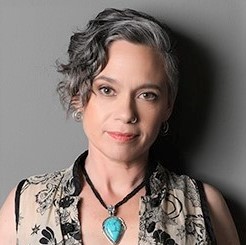 Heidi Ochtrup, BSN, RNCC, NC-BC, ACC
Heidi is a coach and passionate about the power of the WOW coaching model which promotes personal change and empowerment. Since 2014, she has trained hundreds of coaching through her work as a faculty member with Wisdom of the Whole Coaching Academy. Not only is she an extraordinary, skilled coach trainer but she has integrated coaching tools into other parts of her clinical and administrative work for 14 years when she worked at Mayo Clinic in Rochester, MN. Because of her coaching mastery, she was moved into executive coaching helping leadership find ways to develop, build resilience, and reduce stress. Heidi took that knowledge and worked with other organizations to help individuals and teams become more effective, find more joy and satisfaction in their work, and align with their personal and professional goals.